EFFIA supports local authorities in their efforts to enhance the attractiveness of city centres. We implement a parking policy to optimise the rotation of vehicles and achieve smoother traffic flow. We have acquired on-street expertise over 40 years that ensures increased reliability of payments and control of parking in car parks fitted with meters.
Paragraphs
The advantages of on-street parking decriminalization
FOR COMMUNITIES: increase the appeal of city-centres.
A flexible pricing policy to promote the rotation of vehicles by limiting the saturation of traffic lanes.
Services offered to drivers to facilitate the payment of parking fares.
Enforcement solutions to increase compliance of parking fare payment.
Promote sustainable mobility to preserve the quality of lives of local residents.
FOR LOCAL BUSINESSES: Increase attractiveness of points of sale
A policy of economic stakes conceived with the associations to promote the occupation of available parking spaces.
Solutions offered to merchants to increase their turnover.
A promotion of local shops to revitalise city centres, tourist centres and residential neighbourhoods.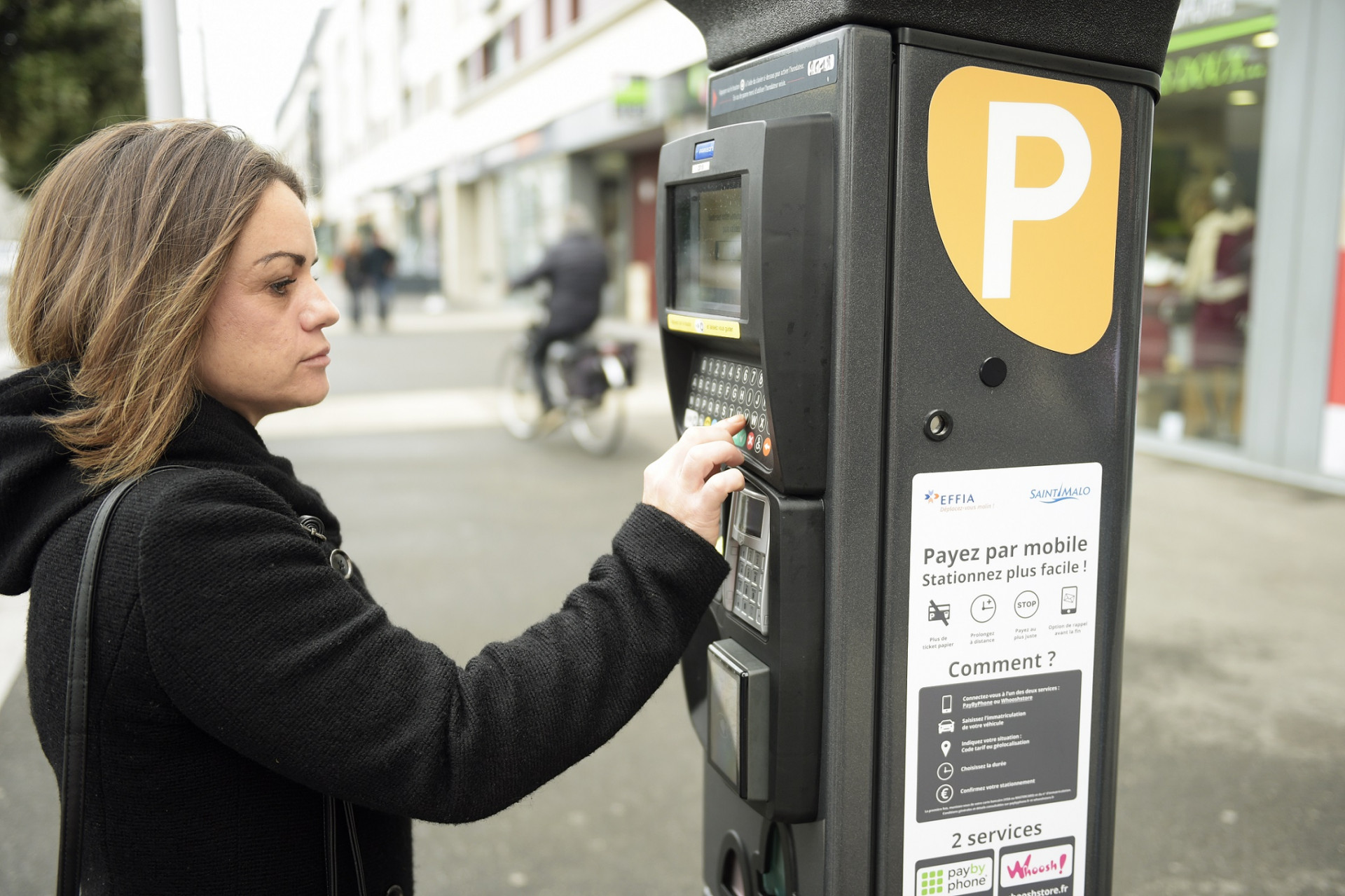 EFFIA implements tailor-made solutions
Pricing Policy • Advice offered in establishing rates that are adapted to each city's travel policies.
Parking meters • Maintenance, upgrade and replacement of equipment.
Payment • Implementation of solutions: mobile, parking meter, internet, parking welcome office
Customer software • Specific on-street parking tool: online subscription, rights management, dispute...
Control • Optimisation of the compliance rate thanks to an inspection of license plates carried out by an agent and/or a vehicle equipped with cameras.
Back-office operation • Collection, revenue management, recovery and processing of Compulsory Preliminary Administrative Appeals (RAPO by its French acronym)
Human Resources • Regular training to support EFFIA employees and communities in all aspects of management of on-street parking.
Paragraphs
Ville de Saint Malo

La relation est saine avec un vrai parti-pris gagnant-gagnant, et une vraie transparence dans la relation. EFFIA fournit une réponse rapide à nos demandes, notamment l'analyse de l'impact d'une extension de voirie d'environ 1 000 places. EFFIA a proposé plusieurs scénarios tarifaires adaptés aux typologies d'usagers nous permettant d'arbitrer en toute connaissance de cause.
La même implication a été vérifiée pendant la Route du Rhum. L'enjeu majeur que représentait la gestion efficace de l'accueil a été parfaitement appréhendé et pris à son compte par EFFIA, qui a su mettre en oeuvre les moyens humains et techniques à la hauteur de l'importance de l'événement (1,3 millions de visiteurs sur 12 jours).
Les équipes locales se sont particulièrement impliquées dans le dispositif, avec un responsable de site disponible sur l'ensemble de la période et en permanence sur le terrain.

Arnaud NIVOT, Directeur de l'espace public
Paragraphs
Our off-street parking know-how